 iM3NY's First Gigafactory has an excellent location in the North-Eastern US benefiting from proximity to major cities and excellent infrastructure.
We are located on the Huron Campus, the birthplace of IBM, where we are proudly bringing back clean energy jobs to a region with a history of innovation and advanced manufacturing jobs. At this Gigafactory in America, we are building for the world.


First Gigafactory Milestones
The commissioning of iM3NY's First Gigafactory was a massive milestone. With over 167,000 square feet of manufacturing space, our First Gigafactory is fully equipped to manufacture high quality cells, from mixing raw materials straight through to shipping the final product. The progress we've made is simply incredible!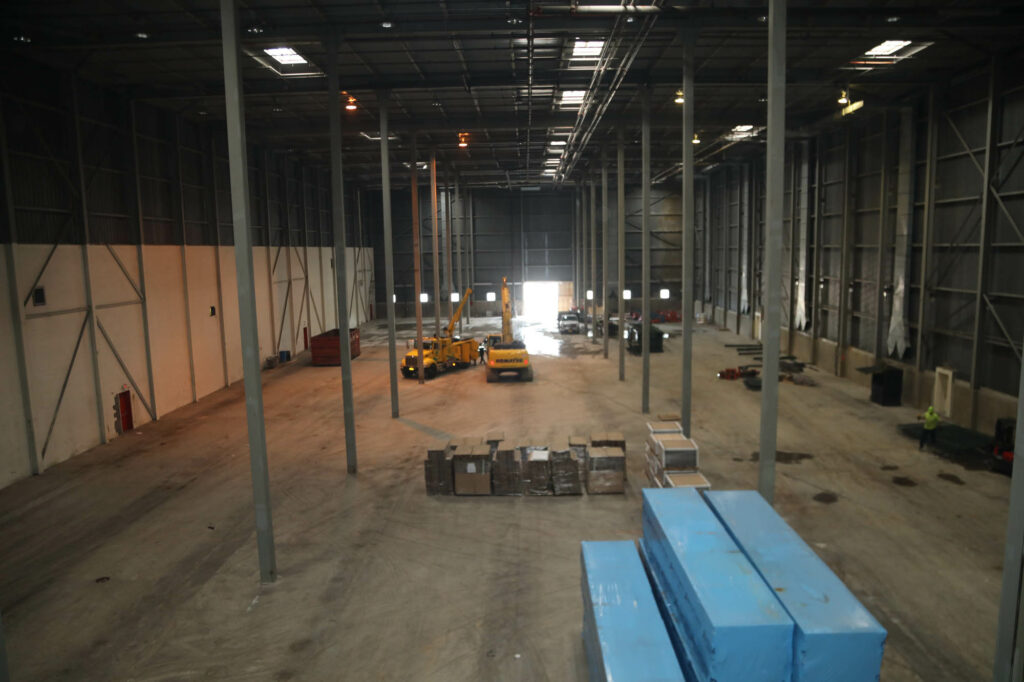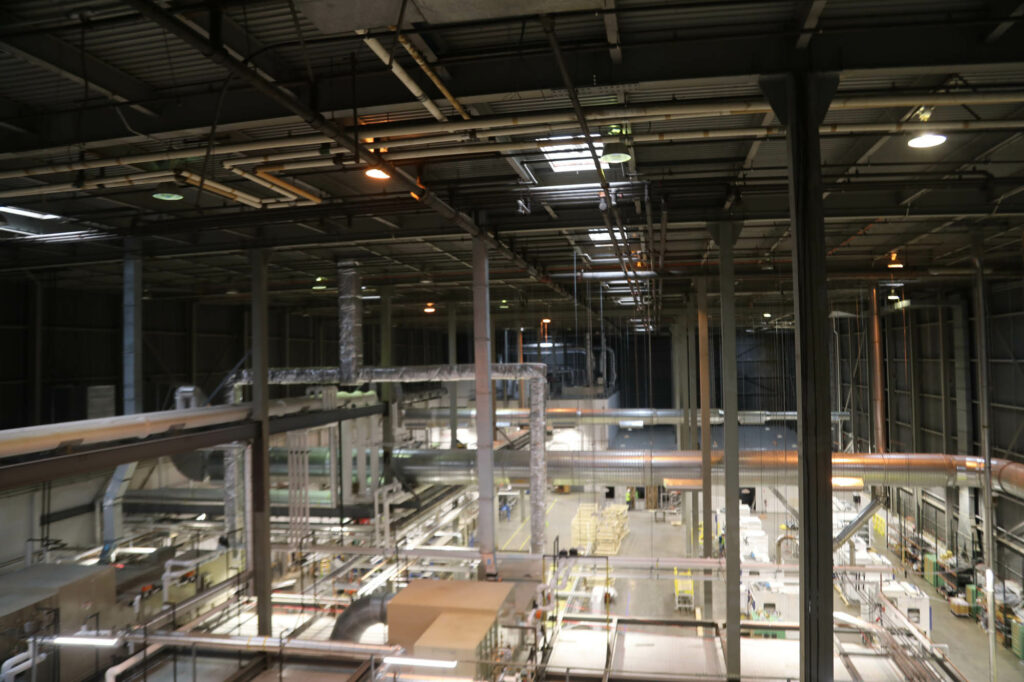 Anode Coating / Formation – Aerial View
We fully equipped a massive section of our facility to handle two critical processes – anode coating & formation.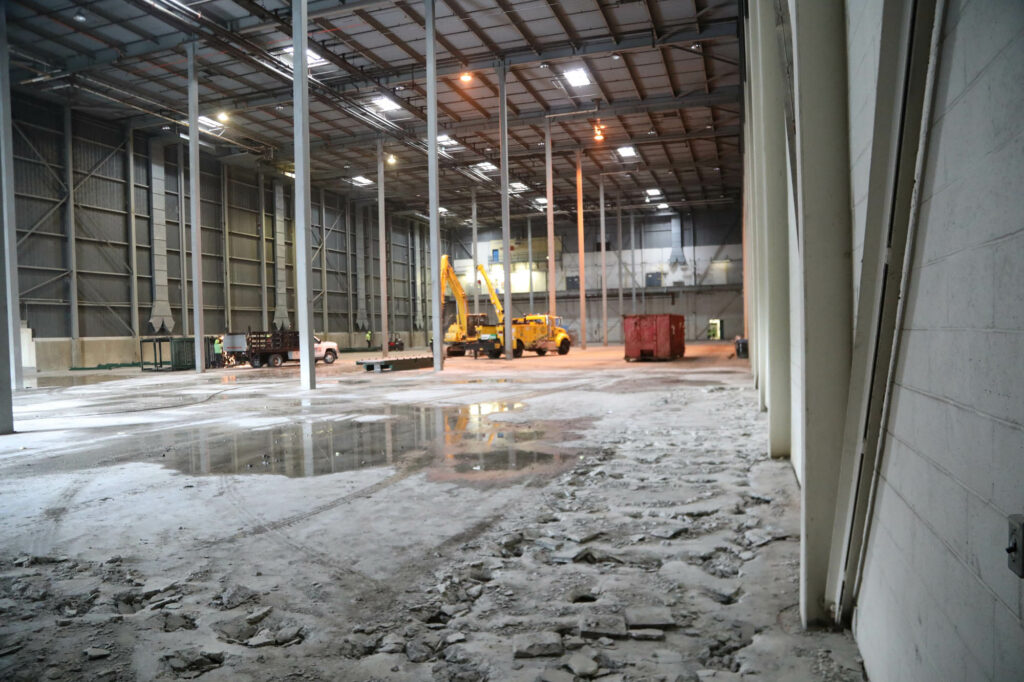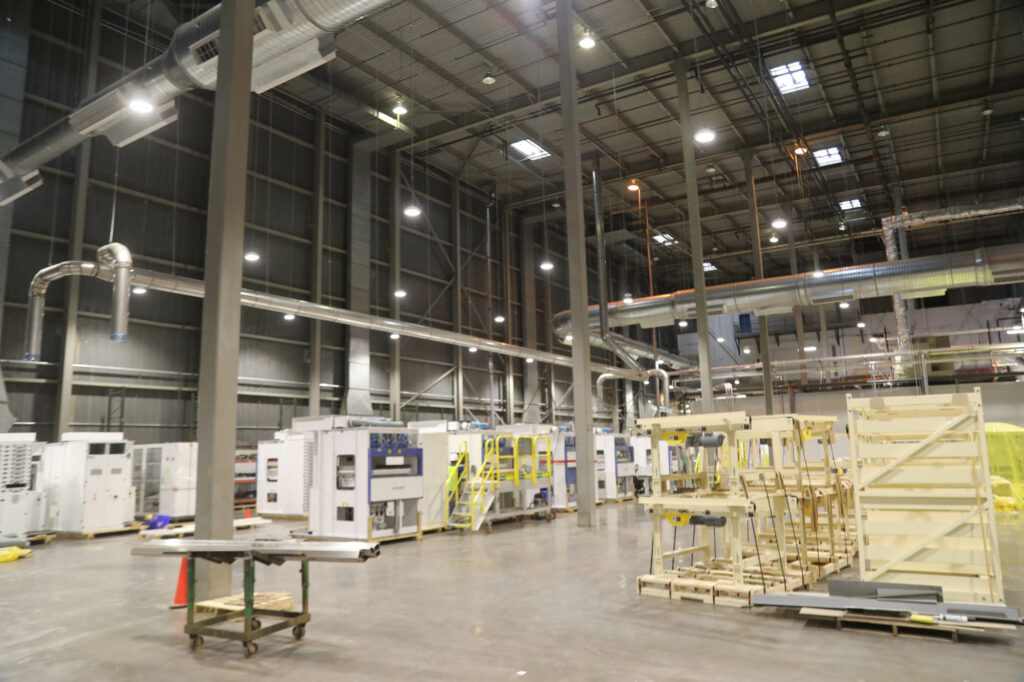 Anode Coating / Formation – Floor View
This equipment is being optimized to maximize throughput while maintaining iM3NY's strict quality standards.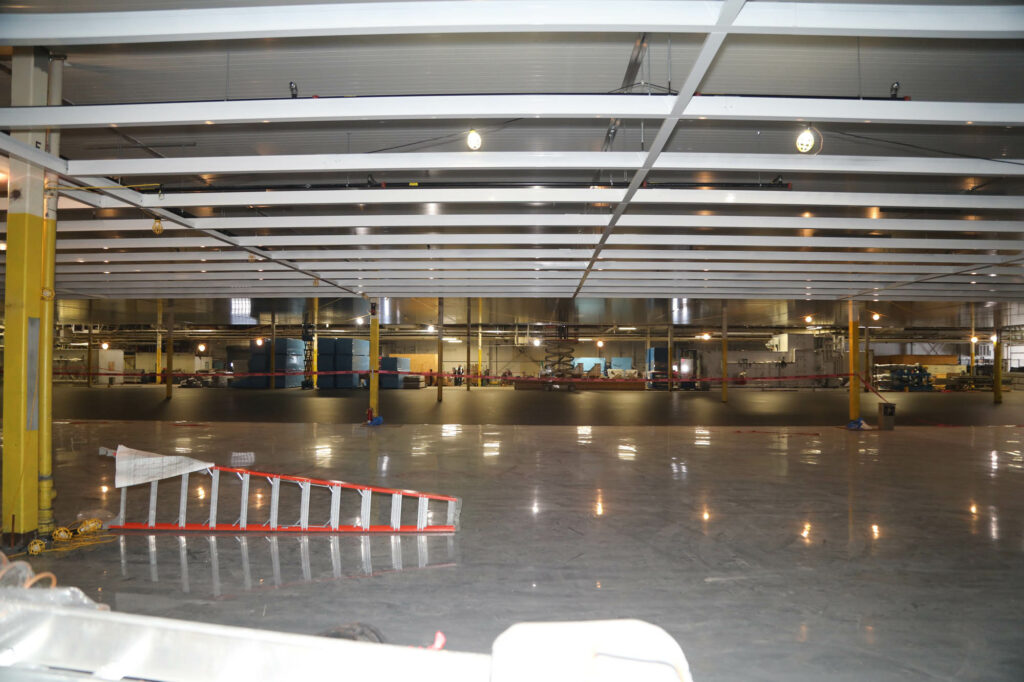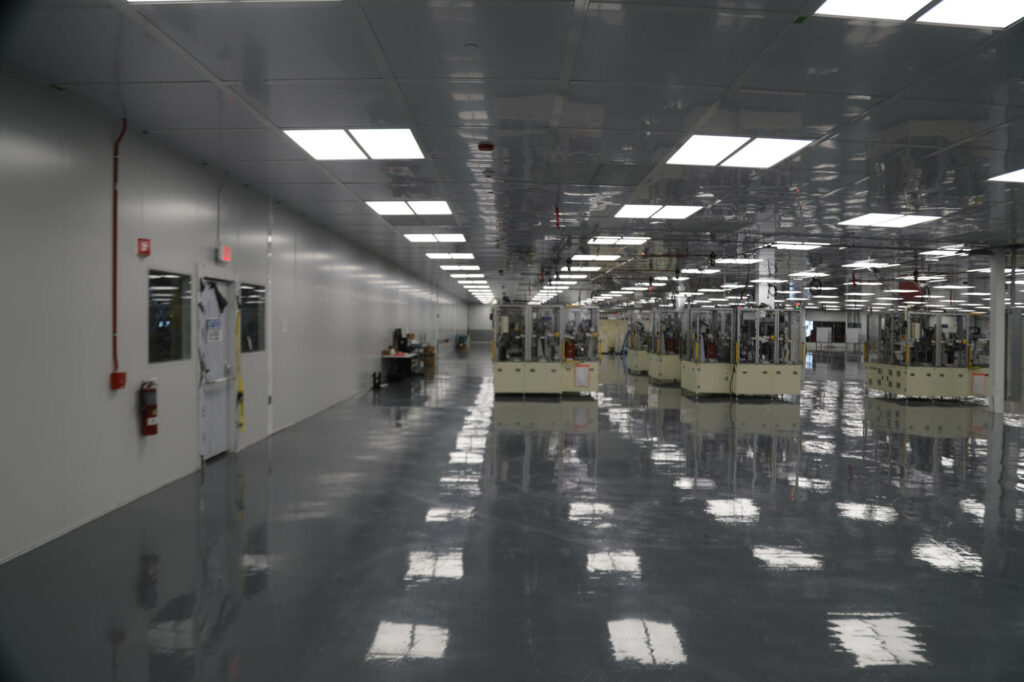 Dry Room – View 1
Certain battery production processes (i.e. cathode coating) require strict environmental controls. iM3NY's massive dry room allows for strict control of humidity, temperature, etc.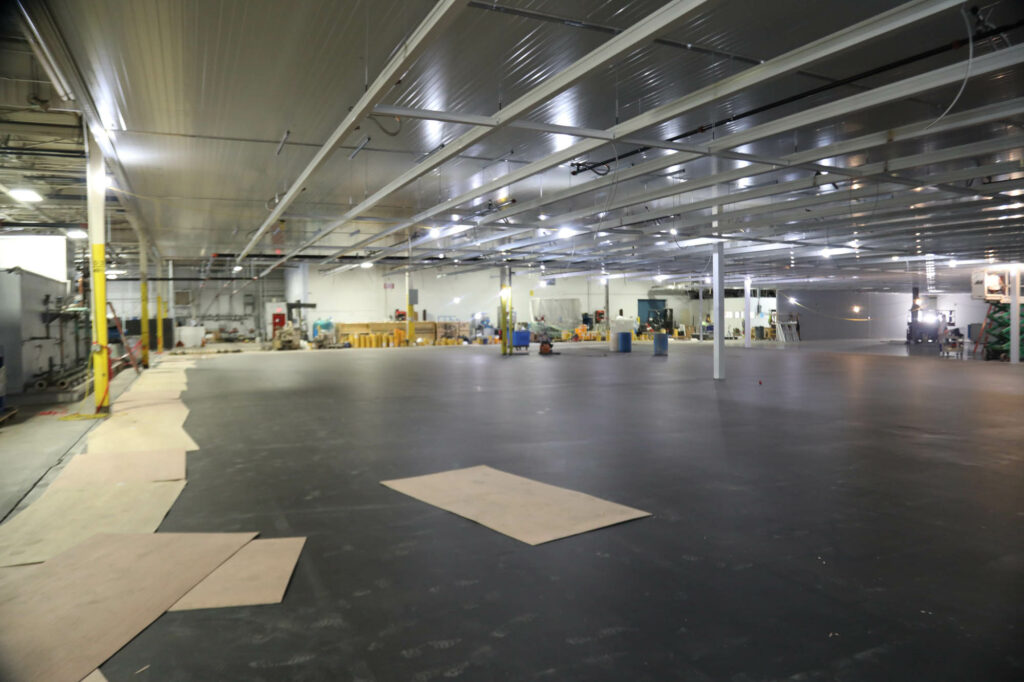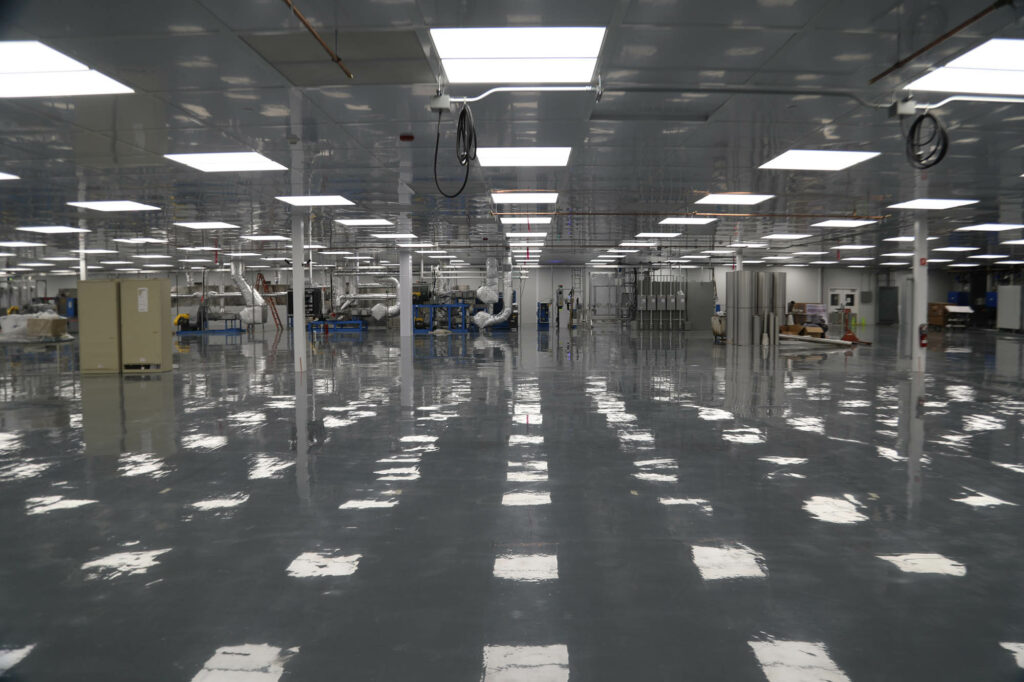 Dry Room – View 2
The enormity of iM3NY's Dry Room allows for further expansion beyond the company's initial 1 GWh/year target.
iM3NY's growth strategy for the next few years includes having the capacity to produce 38 GWh/year. To achieve this goal, the company is advancing plans for its Future Gigafactory. The Future Gigafactory will benefit from learnings and optimizations of our First Gigafactory in order to target industry-leading cost savings and output yields.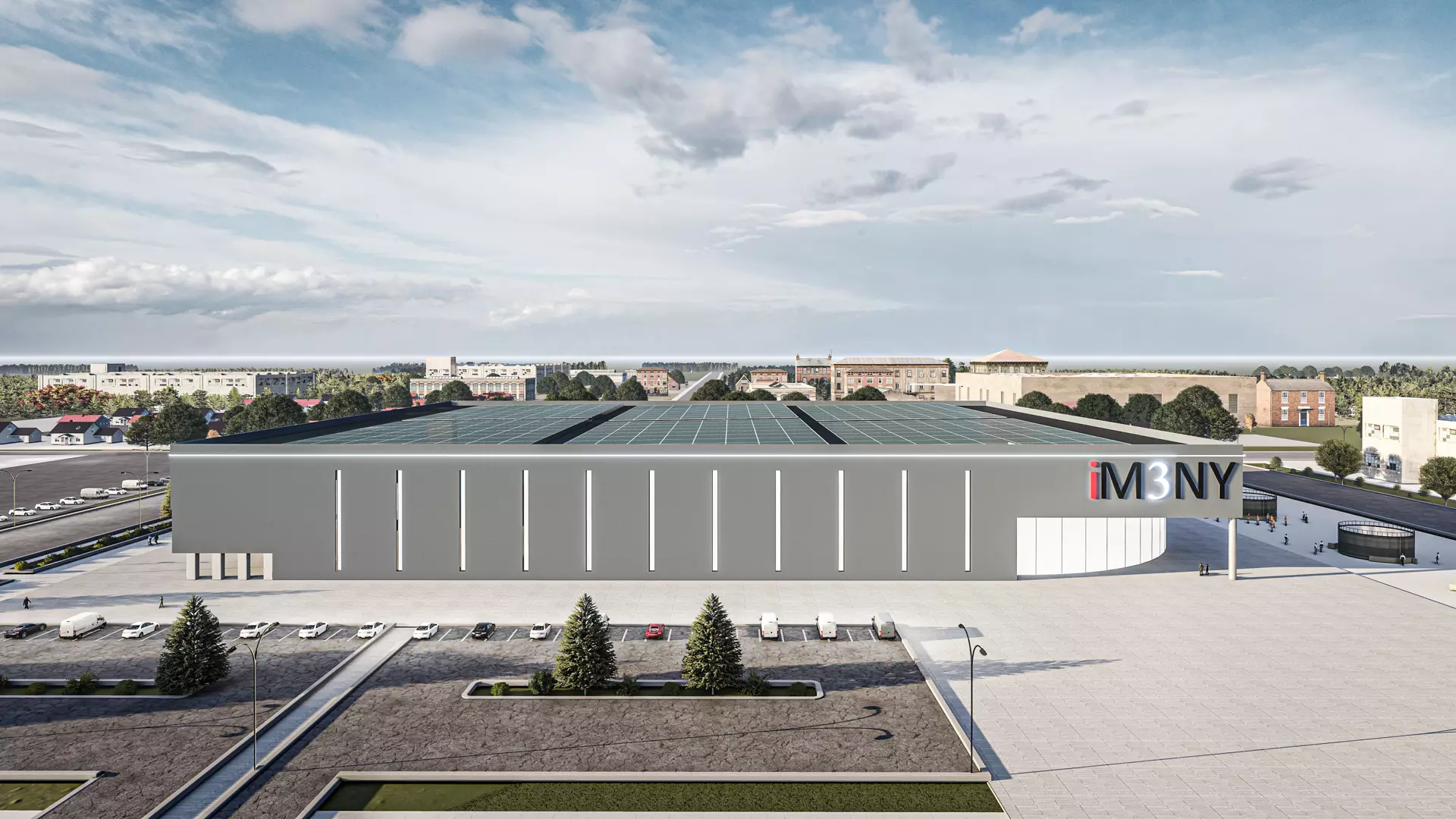 One gigawatt-hour (GWh) is equal to one million kilowatt-hours (kWh). iM3 plans on producing 38 GWh per year. To provide some context, 38 GWh can…
Power over 1,250,000 homes
The average US home consumes approximately 30 kWh per day
Drive an EV over 100,000,000 miles
The average EV needs about 0.35 kWh/mile
Toast approximately 3.4 billion slices of bread
That's a lot of toast!
iM3NY is commited to reducing our carbon footprint through sustainable manufacturing practices with a strong focus on waste reduction and recycling. Our dedication to creating a green technology using green manufacturing methods is of utmost importance to our team as we aim to contribute to an ecofriendly future.